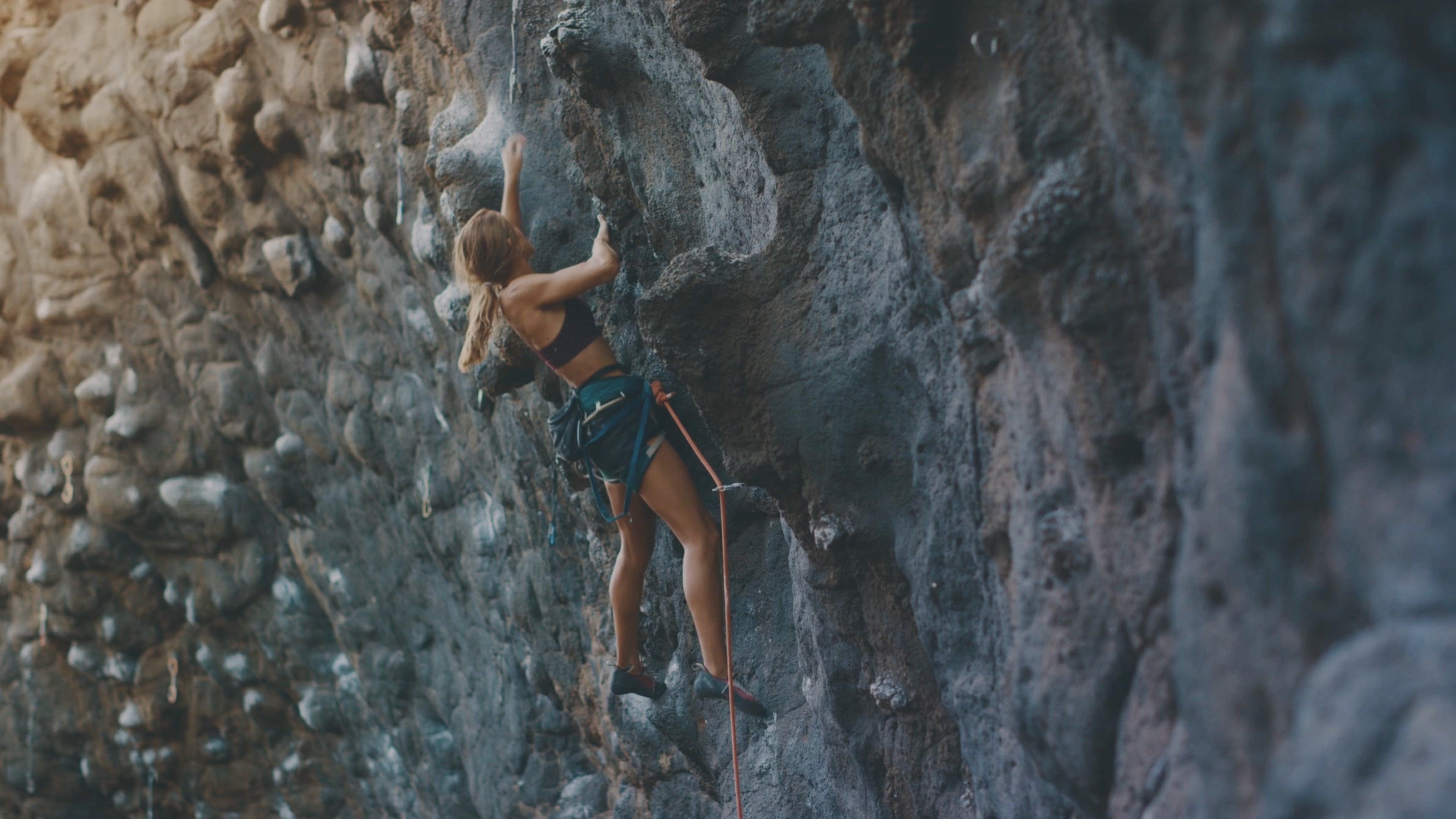 GO FURTHER FASTER WITH ACTI-SNACK
Our range of super-charged trail mixes & granolas are packed with protein & natural energy to power you up for better performance
AMBASSADORS
New Horizons
Noel Hanna is a renowned adventurer and endurance athlete of the highest order who has dedicated his life to the mountains. His mountaineering adventures started in the late 90's participating in long distance running and adventure races.
"Whether it's climbing a mountain or running an ultra, I like to have ACTI-SNACK in my kit bag. I usually crave the Salt & Apple Cider Vinegar Nut Mix to wake my taste buds, and replace the potassium & magnesium I've lost through sweat."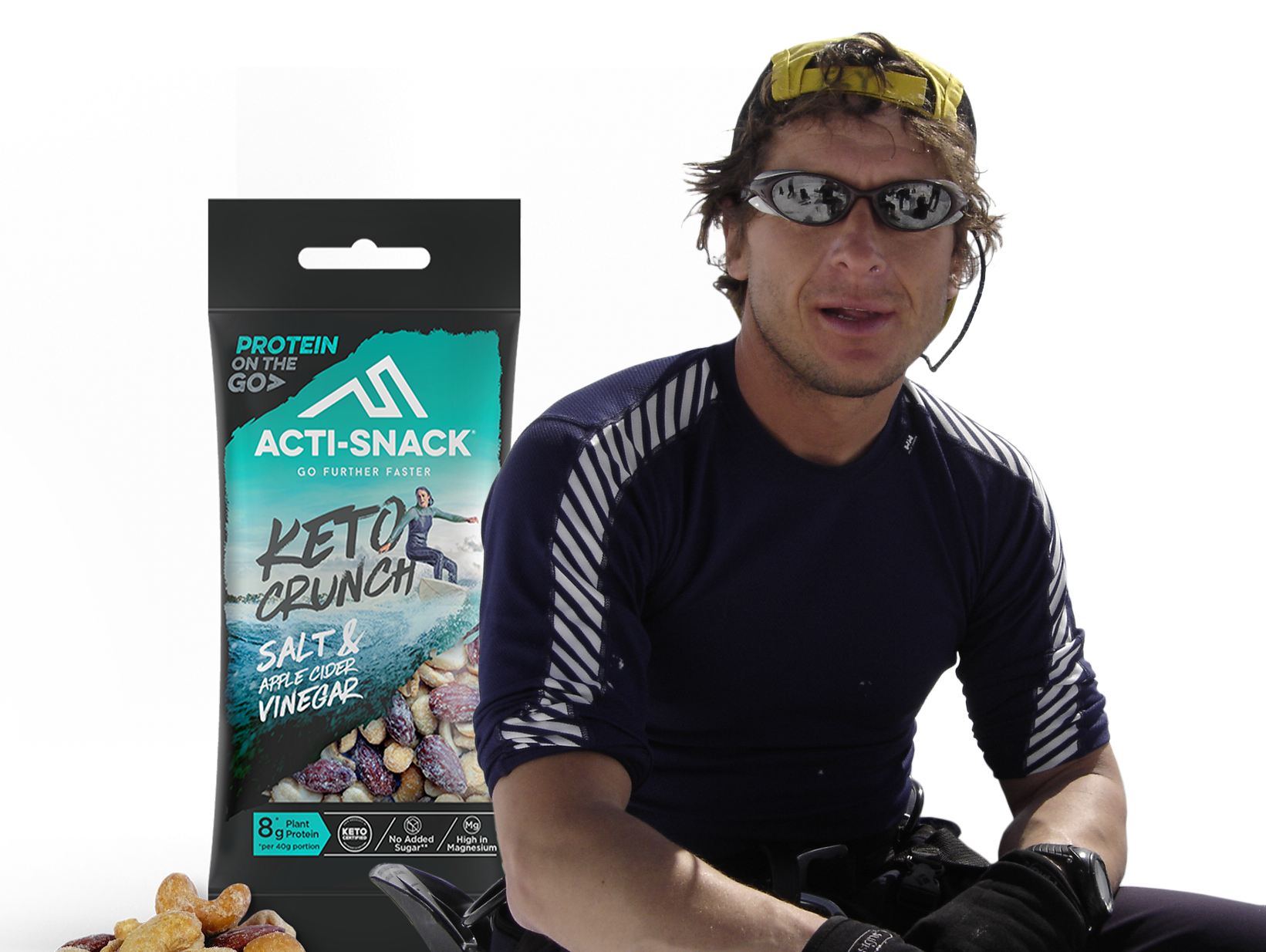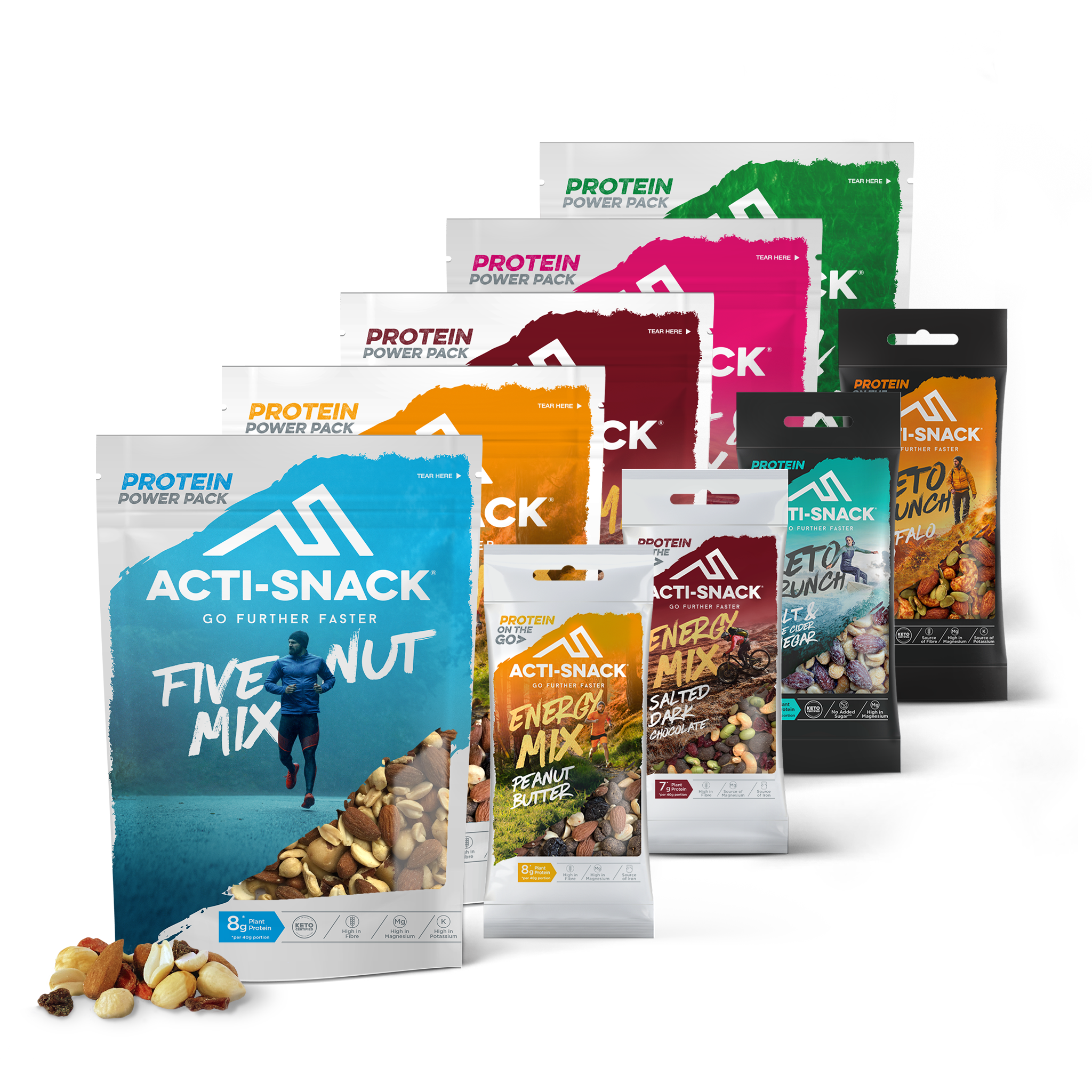 About Acti-Snack
Going further everyday, with you
We've made it our mission to be the next generation of sports nutrition. To create snacks that start with real athletes and real food. Real food, nutritionally tailored and plant based so it naturally fuels and recovers your body to go further, faster.
Read our story
Eat Well, Perform Better
ACTI-SNACK is a range of supercharged trail mixes and snacks that power you up to go further, faster.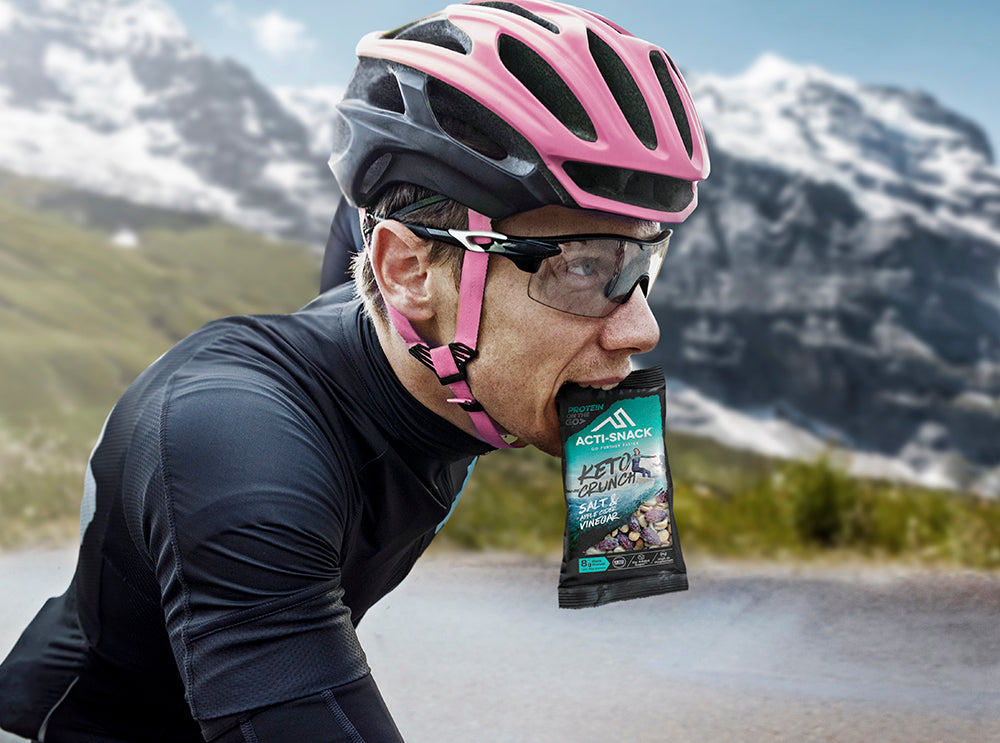 Real Food for Real Athletes
We start with real food. We finish up in the hands of real athletes and the active outdoor type! Not much else gets in the way.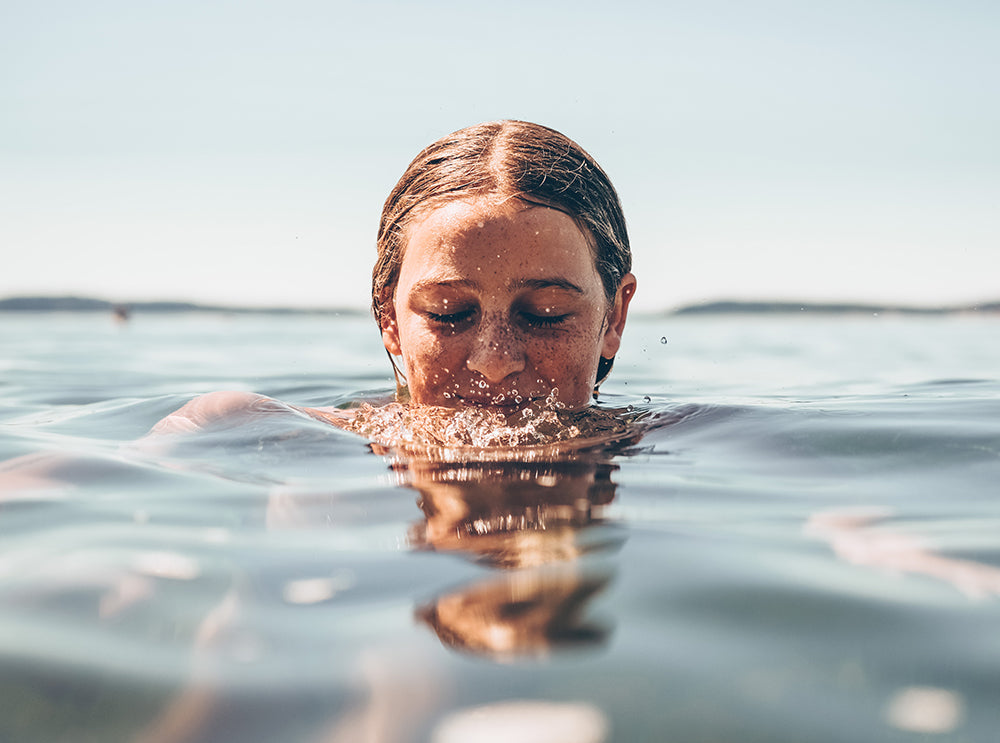 Created by our Team Made for Individuals
We're an athletic bunch, passionate about helping others perform better by creating food tailored to their nutritional needs.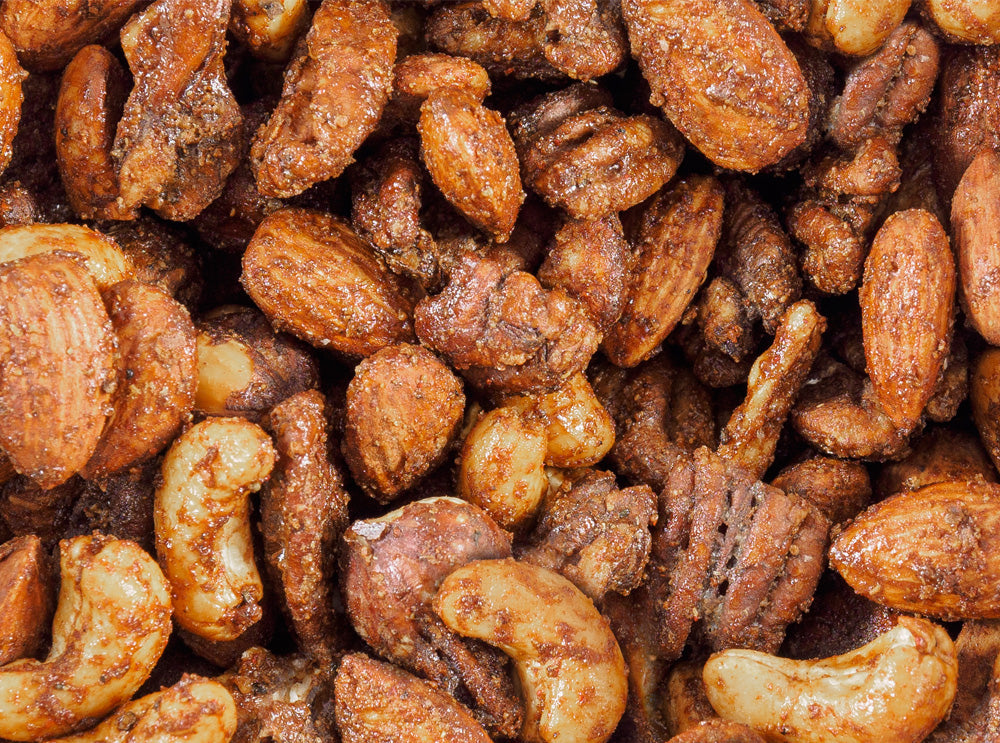 Awesome flavour without cheating
We oven roast to lock in great flavours as well as the goodness. No frying, no nasty artificial ingredients, and definitely no gut-busting sweeteners.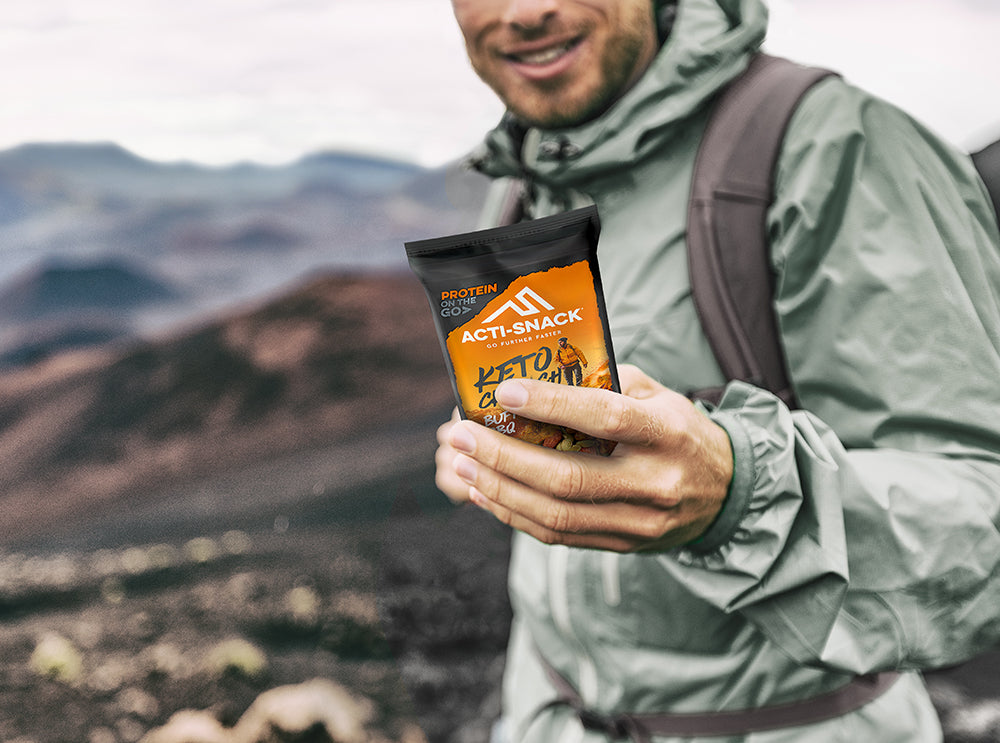 Go Further. Recover Faster
Our natural ingredients help build muscle, reduce fatigue and regulate fluids.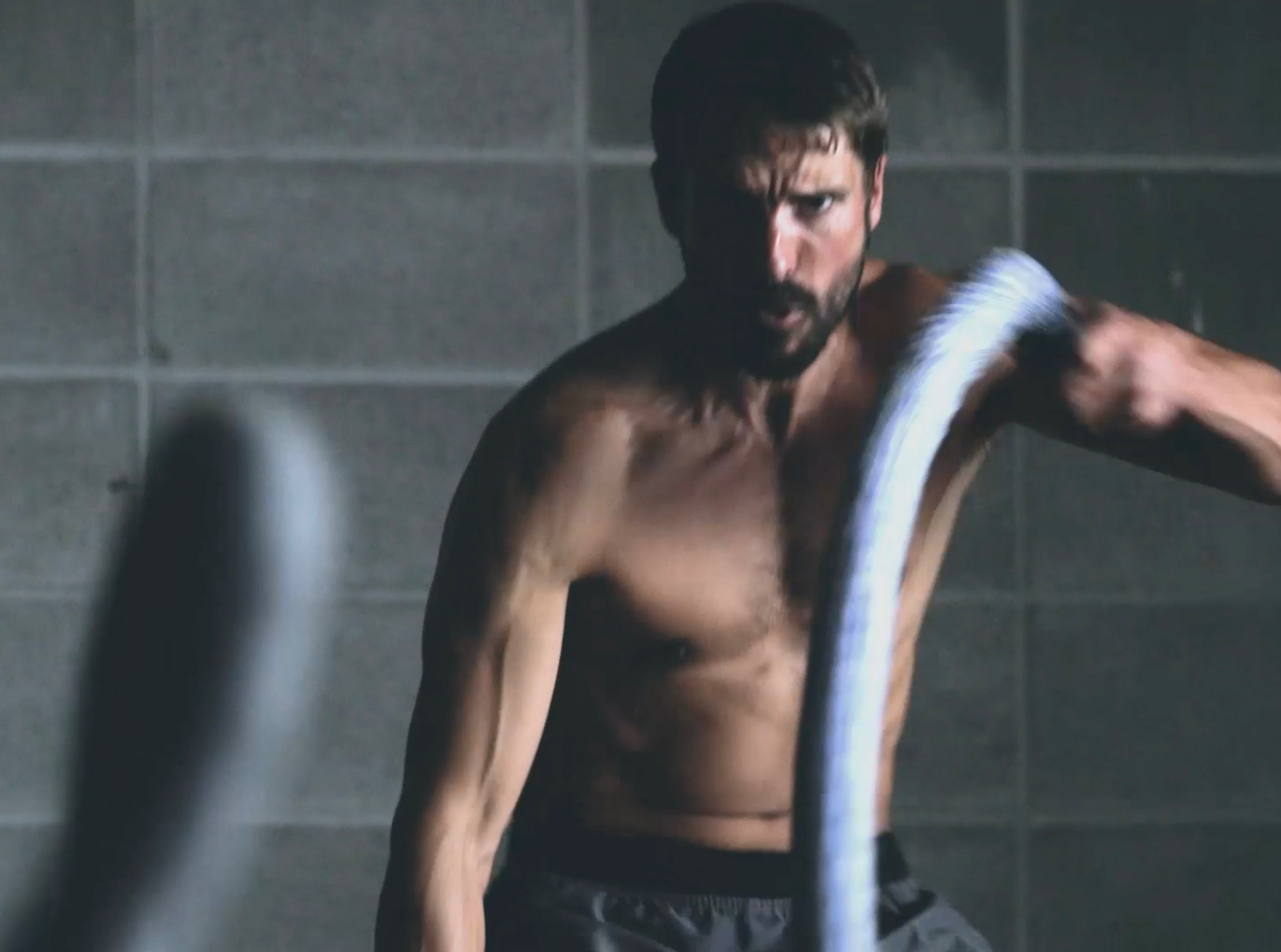 A Punch of Protein in Every Pack
Our trail mixes are crammed with plant protein to help build lean muscle mass.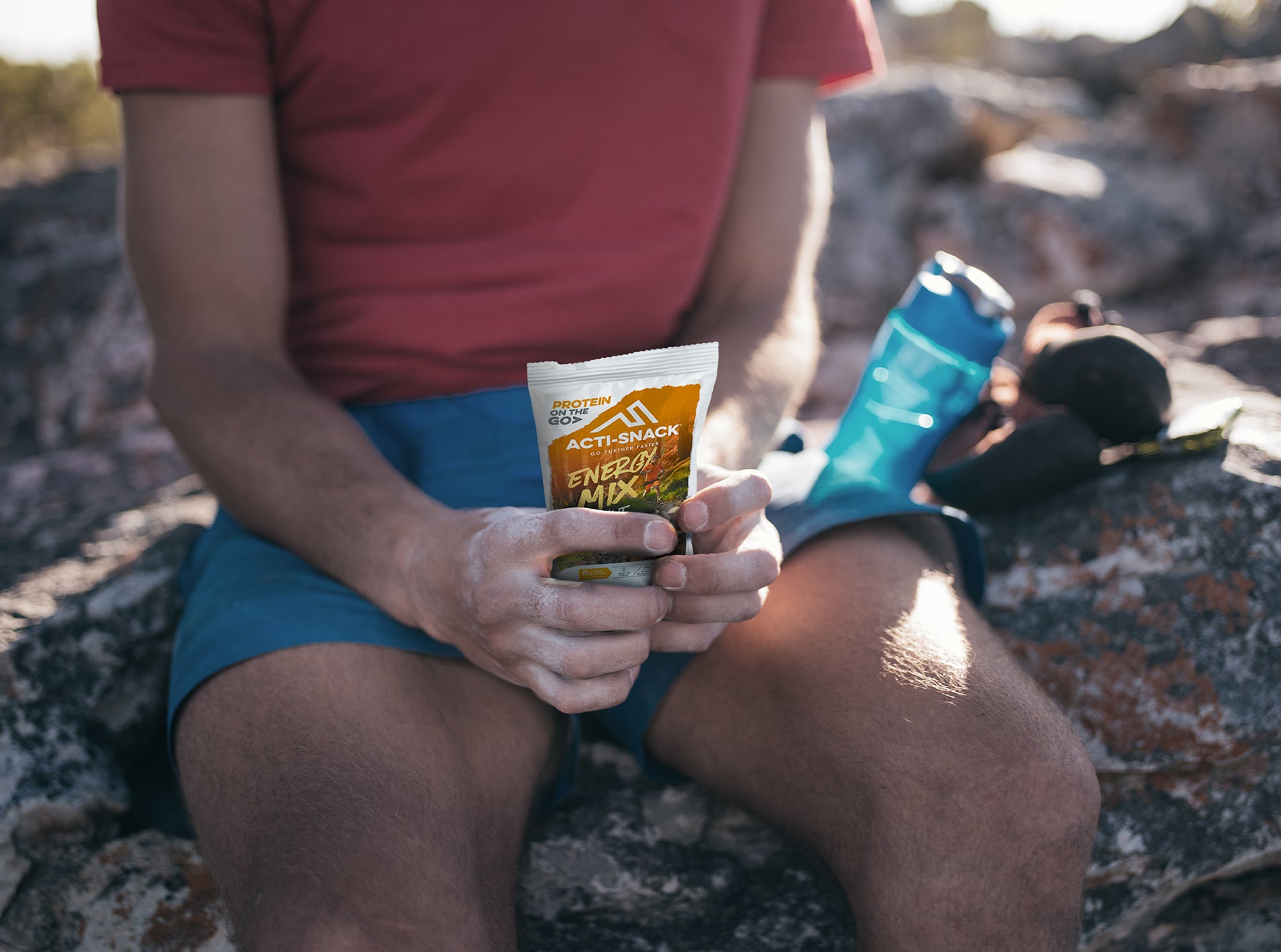 Trailblazers for Trail Grazers
We're revolutionising natural energy snacks for athletes who need fuel enroute to achieving their full potential.