BUFFALO BBQ KETO CRUNCH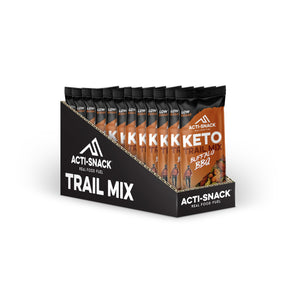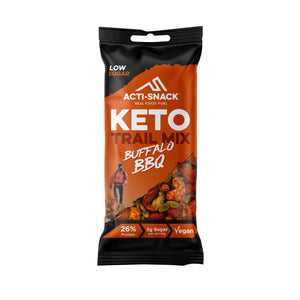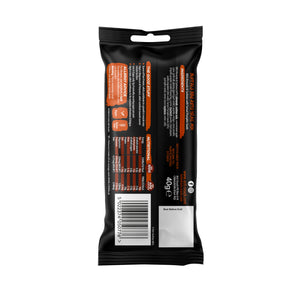 We created our secret recipe Buffalo BBQ with a bit of smoke, a bit of heat, rounded off with subtle sweetness. Pair that with the crunchy-creaminess of our roasted nuts and it's addictive goodness to keep you coming back for more and more. And more!
What's in the pack? 
Buffalo BBQ Almonds & Cashews with Tamari Pumpkin Seeds 
This box includes
Keto Crunch Buffalo BBQ 40g x 12
How We Go Further
Our snacks are packed with protein, rich in natural energy, and other nutrients to help muscle function & reduce fatigue.
Buffalo BBQ Keto Crunch
More Info
Ingredients:
BBQ Almonds & Cashews (70%) (almonds, cashew nuts, concentrated apple juice, garlic salt, paprika, liquid smoke, vinegar, chipotle powder, onion powder, acid (citric acid), black pepper, mustard, cumin), Tamari Pumpkin Seeds (30%) (pumpkin seeds, tamari soy sauce (soya beans, water, sea salt, alcohol, koji (Aspergillus Oryzae)).
Nutritional Info:
10g Plant Protein, No Added Sugar, High in Magnesium, Source of Potassium, All Natural Ingredients, Vegan, Gluten Free.
Per 100g
Energy 547kcal
Fat 44.6g
Saturates 6.3g
Carbs 14.1g
Sugars 5.8g
Fibre 5.5g
Protein 24.0g
Salt 1.35g
Magnesium 174.6mg
Potassium 436.4mg
Iron 2.6mg
Per 40g
Energy 219kcal
Fat 17.8g
Saturates 2.5g
Carbs 5.6g
Sugars 2.3g
Fibre 2.2g
Protein 9.6g
Salt 0.54g
Magnesium 145.6mg
Potassium 174.6mg
Iron 1.0mg
Key Benefits:
High in Protein
Source of Fibre
Source of Potassium
Keto Certified
Vegan
Gluten Free
Eat Well, Perform Better
ACTI-SNACK is a range of supercharged trail mixes and snacks that power you up to go further, faster.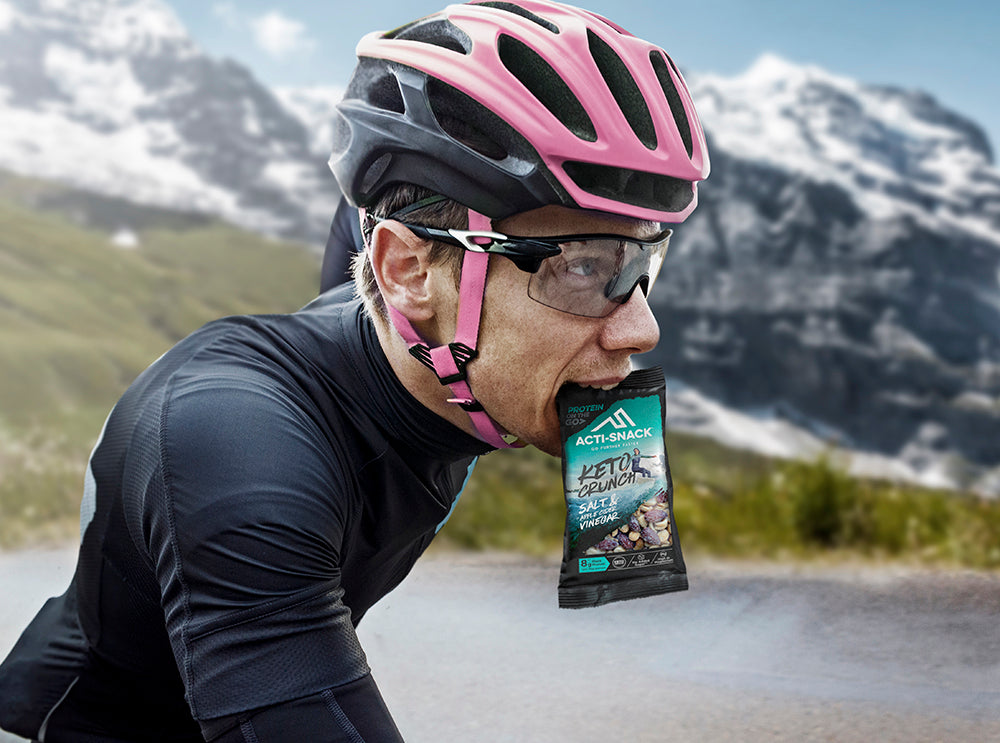 Real Food for Real Athletes
We start with real food. We finish up in the hands of real athletes and the active outdoor type! Not much else gets in the way.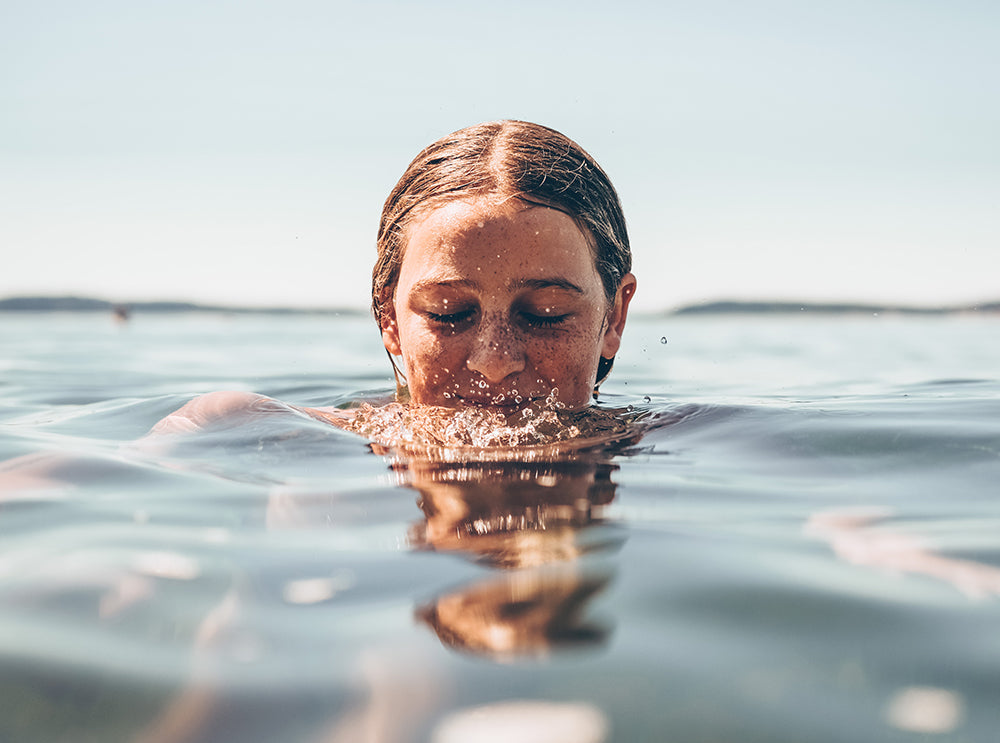 Created by our Team Made for Individuals
We're an athletic bunch, passionate about helping others perform better by creating food tailored to their nutrition needs.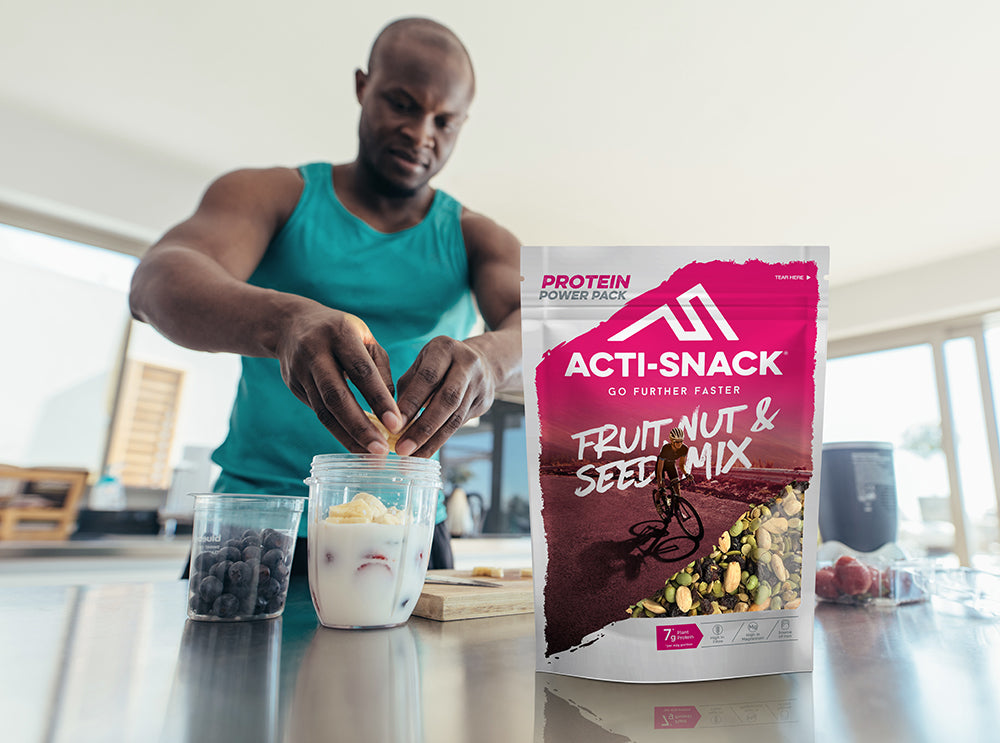 Awesome flavour without cheating
We oven roast to lock in great flavours as well as the goodness. No frying, no nasty artificial ingredients, and definitely no gut-busting sweeteners.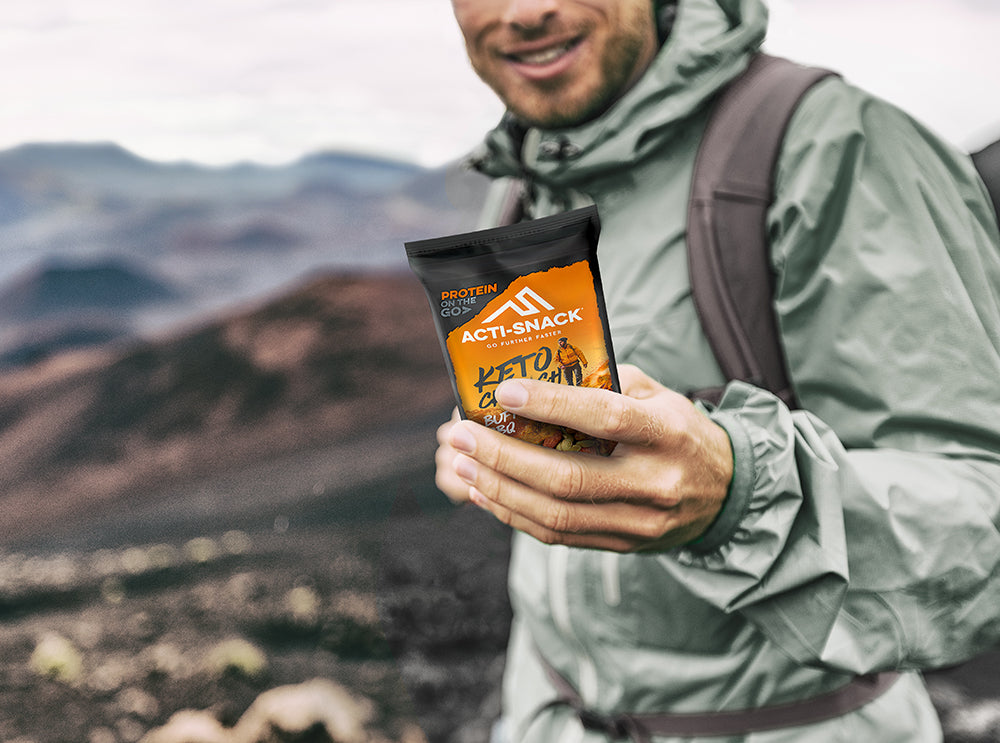 Go Further. Recover Faster
Our natural ingredients help build muscle, reduce fatigue and regulate fluids.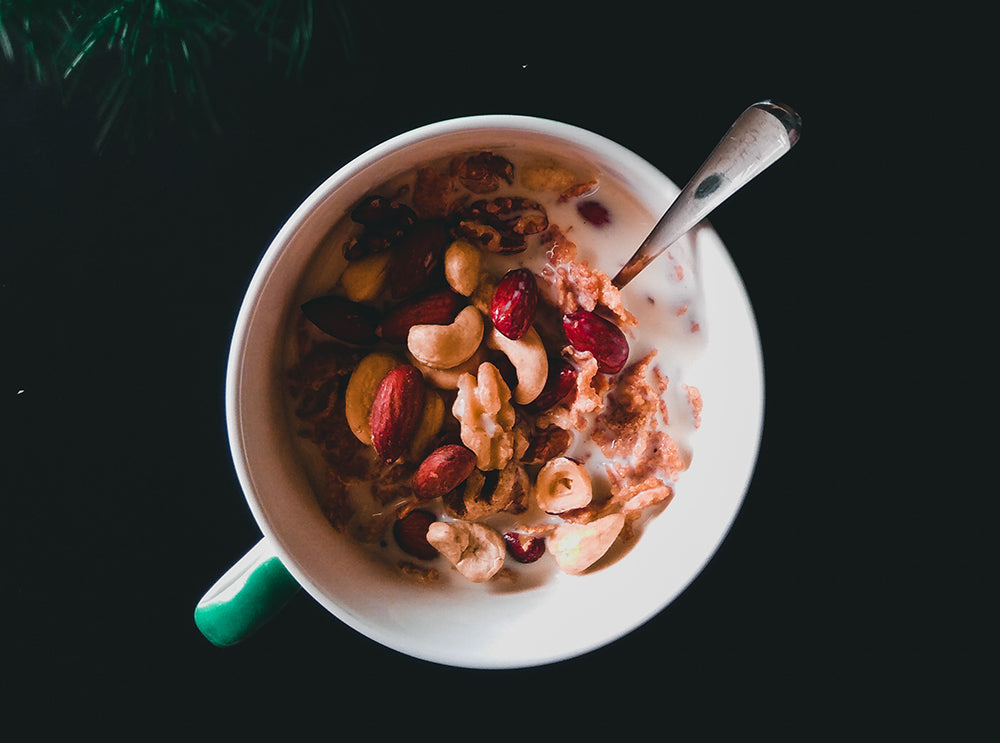 A Punch of Protein in Every Pack
Our trail mixes are crammed with plant protein to help build lean muscle mass.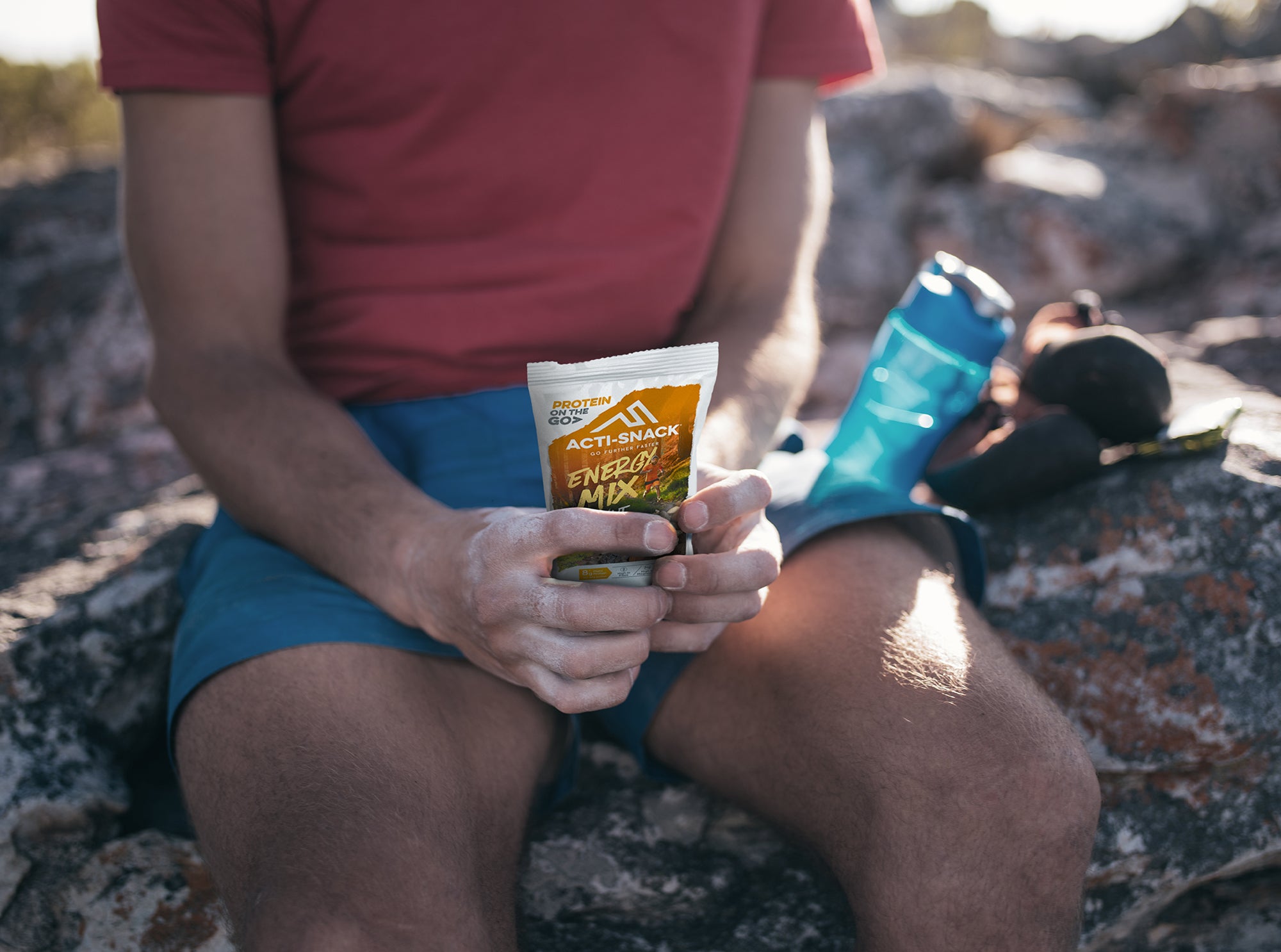 Trailblazers for Trail Grazers
We're revolutionising natural energy snacks for athletes who need fuel enroute to achieving their full potential.